Our non-profit aims to inspire those we touch through spreading acts of love. We realized our smaller initiatives leave the most significant impact on peoples' lives because of the thoughtfulness and creativeness that goes behind it. It's not about how much you have, but what you do with what you have is most important. Welcome to our EVOLution Making The World Smile, Inc page!
We sponsored a crab fest during Labor Day weekend for the homeless so they wouldn't go without a home cooked meal for the holiday.
Here is one of the 25 people living on the streets who we were able to bless with a care package.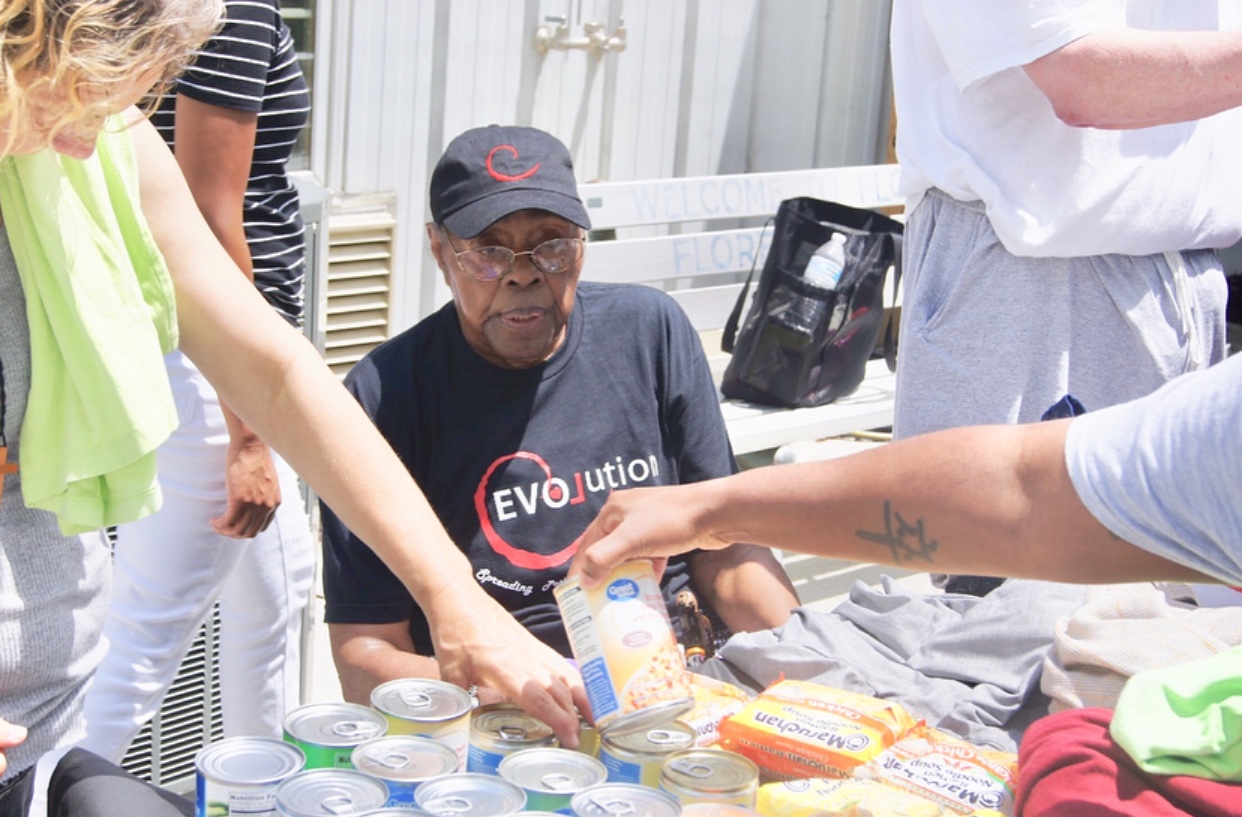 80 Year Old's Birthday Wish
This lady turned 80 YEARS young on the day of this outreach and on her Birthday she said if God gave her life and strength she wants to shine some positive light on someone else. She chose our nonprofit to giveback through. What's more magical than that!
Our team sponsored a child, who sells water on the streets to help his family, for the holidays as a reward for his hard work and to inspire him to keep going in a positive direction.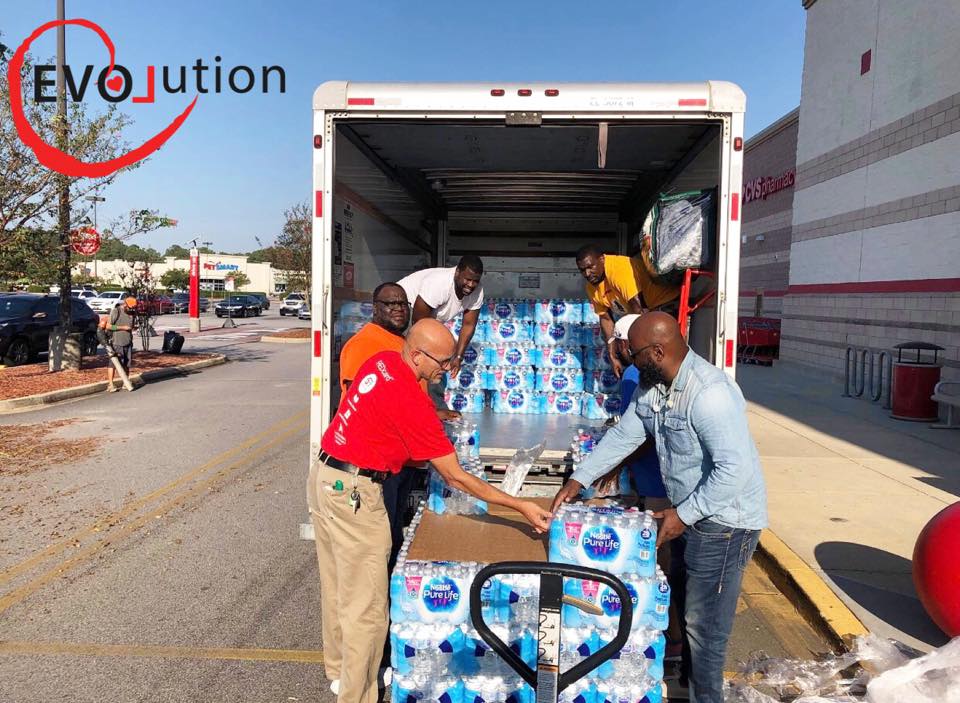 Hurricane Florence RELIEF
Hurricane Florence devastated the east coast in 2018. EVOLution partnered up with Target and the Men of Omega Psi Phi Fraternity to provide families with over 220 plus cases of bottled water and other supplies.
Our team partnered with the Salvation Army for a blanket drive on a rainy and cold day to give to those that are living on the streets.
An Inside Look Into Our Outreaches
EVOLution Takes on Joy of Tampa
EVOLution had the pleasure of being one of the sponsors at WWE superstar Titus O' Neil's Joy of Giving Tampa charity event! Being able to give back to the kids/families who need it the most, along with special guest celebrity Dave Bautista!
EVOLution's Ice Cream Bash at Homeless Shelter
We sponsored a ice cream bash for the homeless youth at the Center of Hope Shelter in Raleigh, NC. Our nonprofit believes all kids deserve to smile no matter their circumstances.
Hurricane Harvey Relief
The EVOLution team traveled to Texas to help aid the Hurricane Harvey victims with supplies on the streets of Houston after the devastating hurricane.
Get Involved
One small act of kindness can make a HUGE impact on someone's life. Get involved in the community and make a positive impact one act at a time. Want to learn more about EVOLution, become a partner or donate your time? Please contact us on our contact page.
Don't have time to volunteer? We accept donations as well.